Yoga A Go Go holds after school classes 
Get Intouch to find out more 0431892526
They are fun, creative and balance the body and mind.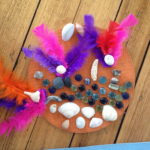 We will explore yoga poses and get really creative with themed classes. 
Play fun yoga based games.
The classes are held after school from 4.30-5.30pm
Casual, multiple, and sibling tickets can be pre purchased in advance to secure placings.
Click below for bookings
https://www.yogaagogo.com.au/events/after-school-term-3-classes/
Girls and Boys wanting to unwind, relax, strengthen and
improve awareness and flexibility.
Taking interest for Thursday classes, click below to book for free trial
https://www.yogaagogo.com.au/events/after-school-classes-term-3-thursdays/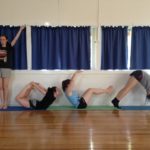 We have a lifelong relationship with our body so it pays to treat it well and listen to it with respect.
We focus on Mind Body Breath Awareness / Postures and Purpose / Effective Practice and Goals/ Creative Movement Yoga and Acro Yoga and explore different meditation and relaxation techniques.
We learn yoga in a fun, creative, non competitive and supportive way.
Classes are run during school terms.
You can book casually or as bulk discounted prices.
Please note Yoga A Go Go requires 24 hours notice if you wish to cancel a class you have booked in to. Providing at least 24 hours notice ensures that you will be able to make up your class either in that term or the following term.
https://www.yogaagogo.com.au/events/after-school-term-3-classes/
https://www.yogaagogo.com.au/events/after-school-classes-term-3-thursdays/