Term 2 After school Yoga A Go Go  Program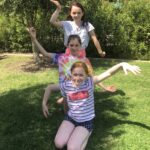 Wanting to unwind, relax, strengthen and
improve awareness and flexibility?
Enquire Nerida :0431892526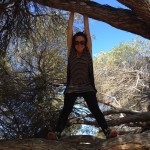 We have a lifelong relationship with our body so it pays to treat it well and listen to it with respect.
We focus on Mind Body Breath Awareness / Postures and Purpose / Effective Practice and Goals/ Creative Movement Yoga and Acro Yoga and explore different meditation and relaxation techniques.
We learn yoga in a fun, creative, non competitive and supportive way.
Classes are run during school terms.
You can book casually or as bulk discounted prices.
Please note Yoga A Go Go requires 2 hour notice if you wish to cancel a class you have booked in to. Providing at least 2 hours notice ensures that you will be able to make up your class either in that term or the following term.